The go to place for ptac repair
Ordered and installed 2 PTAC units. Excellent price, arrived on schedule, professional installation. Very clean.
I had a very good experience with purchasing and installing a new AC unit from Lion. Customer service David and his technicians were very polite and professional. David always returned my calls ASAP.
I don't think I've ever left a review like this before. Just wanted to say that I called
Lion Enterprises
and a man named David fixed my problem over the phone! For $0! I'm sure that's not the best way to make money, but it did show me that they value the result more than the money. I'm a life time customer now. Thanks David!
Looking for PTAC for Sale in New York? Factors to Consider Before You Buy
If you're a New York business owner or homeowner and you're looking for new Packaged Terminal Air Conditioner or PTAC unit repair services, contact Lion Enterprises, the area's leading heating and cooling expert! For more than 50 years, our fully licensed and insured company has been keeping people throughout Manhattan comfortable with our fast, reliable, and affordable services. Whether you're in need of PTAC repair for an existing unit or you're shopping for a new PTAC for sale, when you choose us as your contractor, you'll have peace of mind knowing that you'll receive outstanding results!
A packaged terminal air conditioner or "PTAC" is a standalone heater and air conditioner. Installed through the wall, these units are completely self-contained, which means that they don't need a series of ducts to operate like standard PTAC systems. This, coupled with the fact that they provide individual temperature control is what makes a PTAC a convenient and reliable heating and cooling system; hence why they're often used in apartment buildings, hotels, assisted living facilities, hospitals, dormitories, office settings, homes, and various other types of properties.
Not only are PTAC units easy to install, dependable, and efficient, but they're also very easy to replace. Whether an existing unit in your New York property has exceeded its life expectancy or you want to upgrade to a newer model, to ensure your new PTAC installation goes as smoothly as possible, there are a few factors that you're going to want to take into consideration before you start looking for PTAC for sale.
Size of the Unit
One of the primary benefits of a PTAC unit is that it's extremely easy to replace. The old unit can be removed from the sleeve and a new unit can be put right into its place. However, unless you're planning on replacing the wall sleeve, which will require some modifications to your property, you'll want to ensure that the replacement unit is the same size as the existing one. To determine the dimensions, measure the outside of the sleeve that's mounted in the wall. While standard sizing for PTAC units is 42"x16", the length, width, and depth can vary, so it's important to know what size replacement unit you'll need.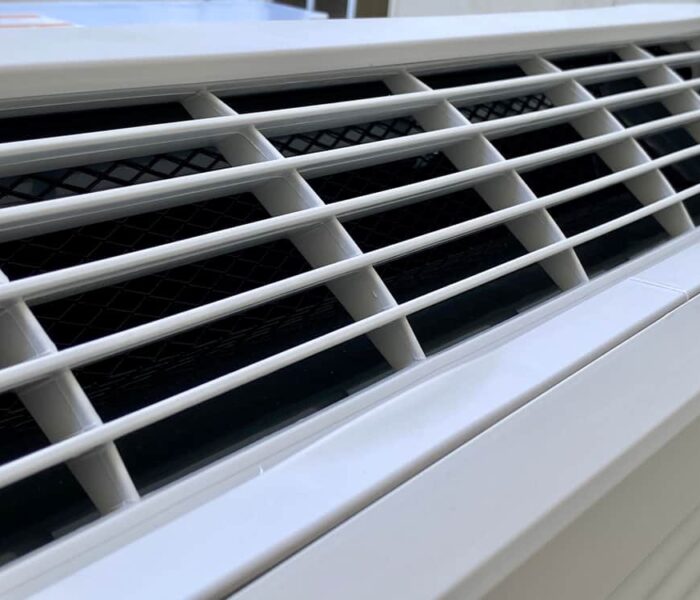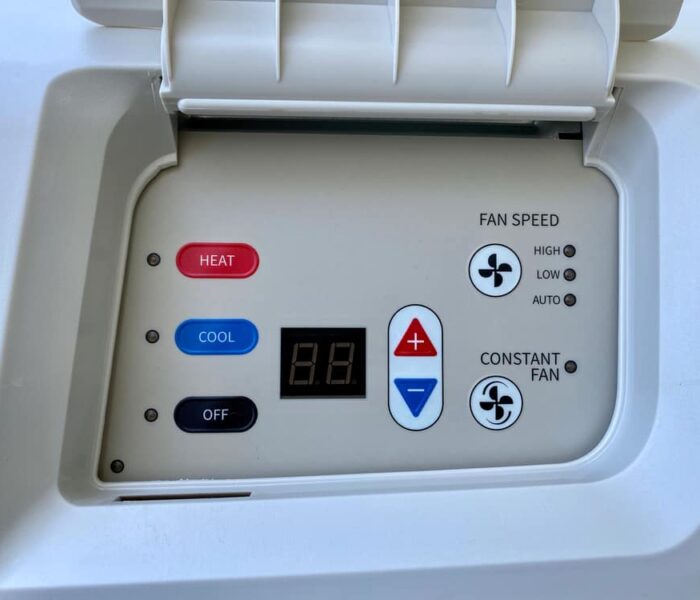 BTUs (short for British Thermal Units) are the units that are used to measure thermal energy. A single BTU is the amount of energy that's needed to cool or heat one pound of water by 1 degree Fahrenheit at sea level. Knowing this output is important because it determines how many BTUs an hour a PTAC unit can either remove from or add to the air in your space.
The BTU output a PTAC unit requires is dependent on the size of the room you will be using it in. Choosing a unit that offers the right output is important for several reasons. If the BTU output is greater than the amount you need, high humidity levels can result. However, if the PTAC doesn't offer enough BTUs, it will consume more energy than it needs to in order to cool the space, which will lead to higher energy bills and can end up shortening the life of the unit.
Energy Efficiency
Energy efficiency is important for your wallet; it's also important for the environment. While newer PTAC units have great energy efficiency ratings (EERs), it's still a good idea to check the EER beforehand to ensure that you're purchasing the most efficient model possible. The higher the EER rating, the more energy-efficient the unit will be.
The Plug
A PTAC unit needs to be plugged into an electrical outlet in order to operate. However, a lot of people don't realize that amperage can vary from outlet to outlet and you need to ensure that the unit features the proper plug for the outlet it's going to be connected to. The three primary amperage options for electrical outlets include 15 amps, 20 amps, and 30 amps. Before you buy a replacement, make sure that the unit has a plug that will correspond with your outlet's amperage.
The Cost
PTAC units vary in cost, so you'll want to ensure that you choose a model that will work with your budget. Generally speaking, the more powerful the unit, the higher the price tag will be. It's also important to note that accessories will impact the price; a PTAC heat pump, a grill, a new sleeve, remote control operation, etc. Consider what type of accessories you need and whether or not they're included with the price of the PTAC unit or if you'll need to buy them separately.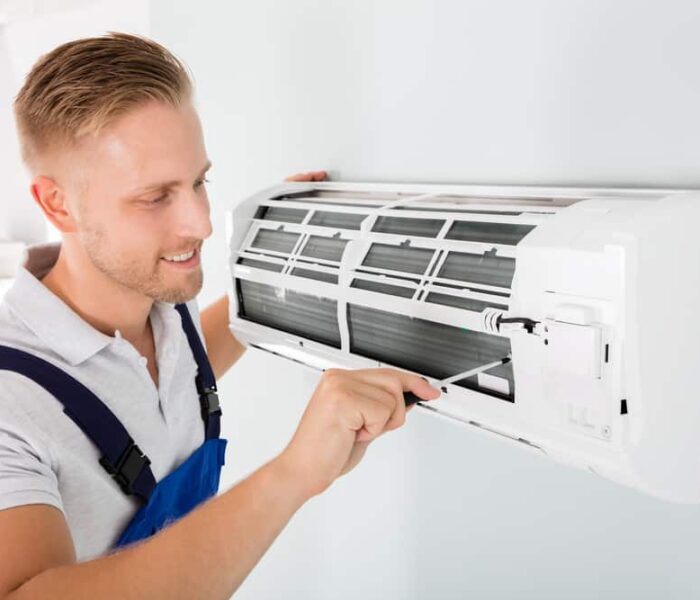 While they tend to be quieter than standard window air conditioning units, PTACs do generate some degree of noise. Units that feature a two-fan system are quieter than a single-fan system. That's because with a two-fan system, one fan handles evaporating and the other takes care of condensing, while with a single-fan system, one fan is doing both jobs and the result is usually a higher degree of noise. Therefore, if you want the lowest noise level possible, you should consider investing in a unit that features a two-fan system.
For All of Your PTAC Needs, Contact Lion Enterprises, New York's Heating and Cooling Expert
If you're on the market for a new PTAC unit or you're looking for PTAC repair near me and you're located in New York, look no further than Lion Enterprises! Whether you're looking to replace an existing thru-wall heating and cooling system or you're unit is on the fritz and you need PTAC repair, you can count on our team of highly qualified experts to handle all of your needs.
Offering a wide range of products from leading manufacturers and providing complete repair and maintenance services, when you choose Lion Enterprises as your PTAC contractor, you can have confidence knowing that your comfort will be in the most capable hands. If you'd like to learn more about the products and services we offer or you'd like to schedule an appointment, please call 718-433-4360 at your earliest convenience and we'll be more than happy to assist you.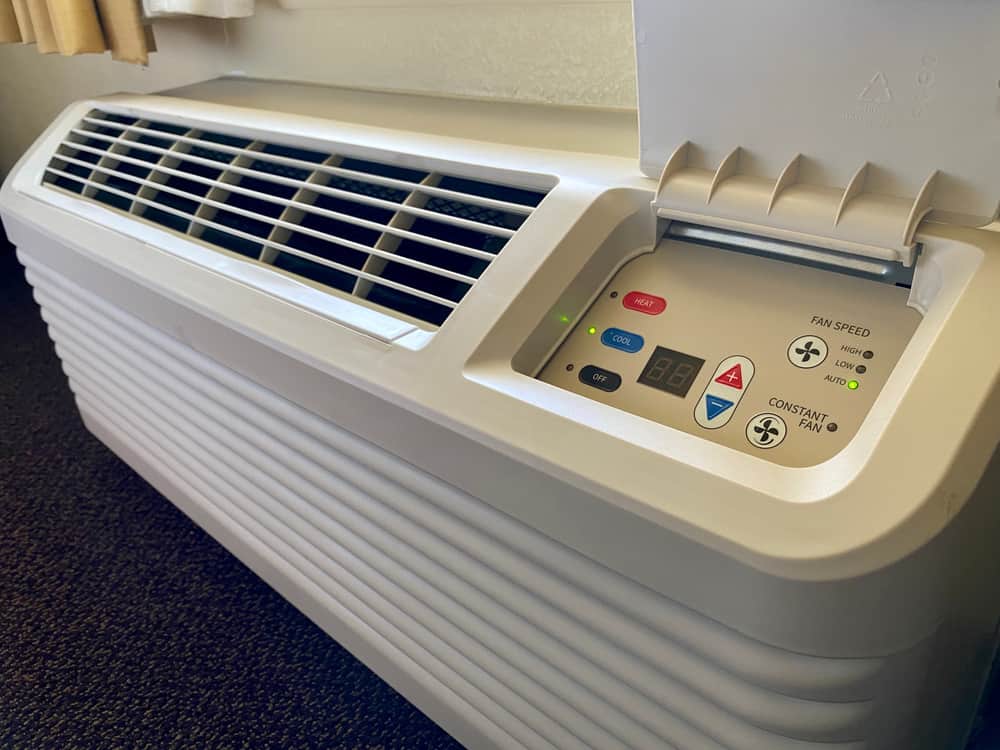 New York City's Theater District is an area and neighborhood in Midtown Manhattan where most Broadway theaters are located, as well as many other theaters, movie theaters, restaurants, hotels, and other places of entertainment. It is bounded by West 40th Street on the south, West 54th Street on the north, Sixth Avenue on the east and Eighth Avenue on the west, and includes Times Square. The Great White Way is the name given to the section of Broadway which runs through the Theater District.
Useful links for Theatre District, NY