The go to place for ptac repair
Ordered and installed 2 PTAC units. Excellent price, arrived on schedule, professional installation. Very clean.
I had a very good experience with purchasing and installing a new AC unit from Lion. Customer service David and his technicians were very polite and professional. David always returned my calls ASAP.
I don't think I've ever left a review like this before. Just wanted to say that I called
Lion Enterprises
and a man named David fixed my problem over the phone! For $0! I'm sure that's not the best way to make money, but it did show me that they value the result more than the money. I'm a life time customer now. Thanks David!
PTAC Heat Pump, Size, Voltage, and Other Important Factors to Consider When Selecting a PTAC Unit
Lion Aire Corp is a leading New York heating, and cooling contractor. For more than 50 years, we have been maintaining the comfort of business owners and homeowners throughout the area with our high-quality, reliable, efficient, and affordable services. Whether you're shopping for a PTAC for sale, you're looking for PTAC repair near me for your existing through-the-wall heating system, or you require general maintenance, you can count on our team of highly trained technicians to handle all of your needs.
Hotels, motels, hospitals, offices, dormitories, homeowners, and thousands of other property owners throughout the New York area rely on PTACs (Packaged Terminal Air Conditioners) for their heating and cooling needs. These self-contained, standalone units are ductless, all-in-one heaters and air conditioners. Typically housed in a wall, these units provide individual temperature control. Thanks to their ease of use, high-efficiency, and affordability, it's no wonder why PTACs are the preferred choice for commercial spaces and even residential properties that can't accommodate a standard PTAC system.
Given all the benefits that they provide, you might be considering PTAC installation for your own New York property. While they certainly offer numerous advantages, selecting the right PTAC can be a complicated task. There are so many different options to choose from and models available, which can make it difficult to determine which option will best meet your needs.
To help you on your quest for finding the best PTAC unit for your The Bronx commercial or residential property, here's a look at some of the most important factors you need to consider when you're shopping for a PTAC system.
The Type
There are two main PTAC models: resistance heat and heat pump.
Resistance heat units. Also known as electric heat, resistance heat PTAC units pass electrical currents through wires to produce heat; very much the same way a hairdryer or a toaster produces heat. While resistance heat PTAC units cost less upfront, they usually cost more in the long run, as excessive use can lead to high energy bills.
PTAC heat pump units. The operation of a PTAC heat pump unit is similar to an air conditioner; however, they reverse the cooling process that an air conditioner produces, which allows the unit to produce and circulate heated air. While the initial cost of a PTAC heat pump unit does tend to be more expensive than a resistance heat unit, they're much more efficient, so you'll spend less on your energy bills. Plus, these units also feature heat resistance technology, which helps them better maintain the temperature of the space when outdoor temperatures fall below the minimum threshold for heat pump operation.
Here in New York, where temperatures can plummet during the winter season, a PTAC heat pump unit is a much better option than a heat resistance model. Why? – Because they produce more reliable heat and they use significantly less energy, which is important in an area that experiences frigid temperatures on a frequent basis.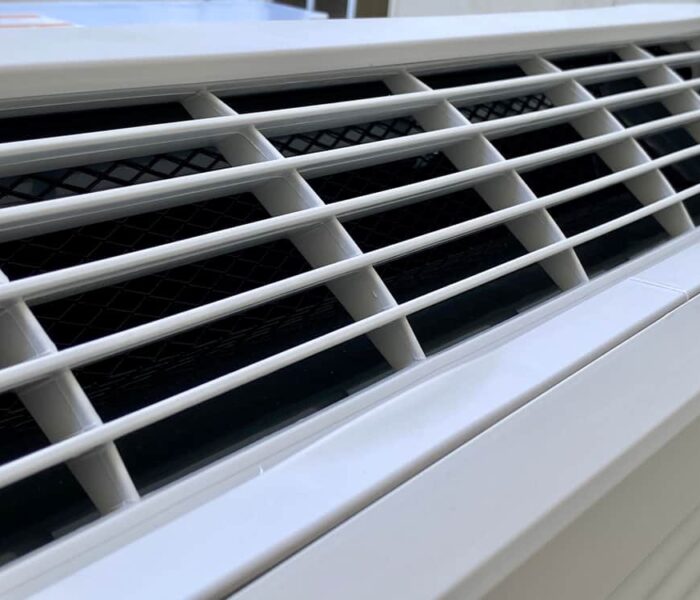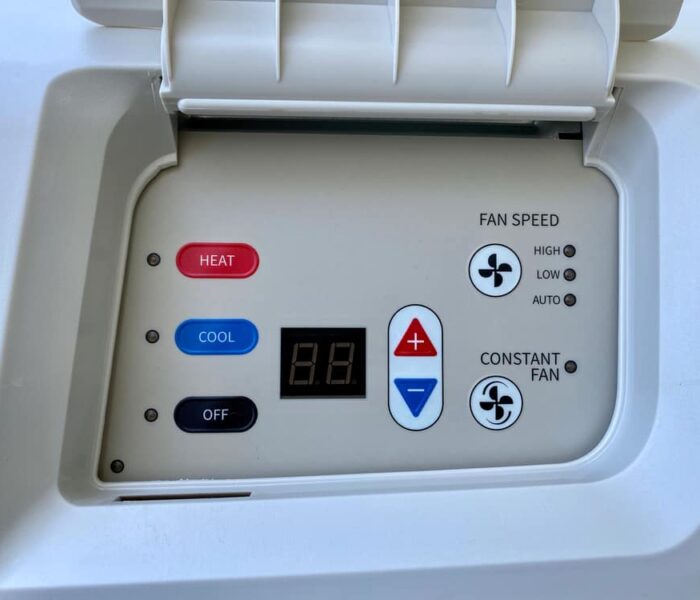 If, despite PTAC unit repair from a reputable contractor, your existing PTAC unit needs to be replaced, purchasing a new unit in exactly the same size is important; otherwise, you will have to make modifications to the property.
If you're installing a brand new PTAC unit, you'll have more options when it comes to sizing; however, measuring the area where the unit will be placed is important to ensure that you select a PTAC that the location can accommodate. While you can install a PTAC in virtually any part of an exterior-facing wall, generally, they're positioned near the ground for easy access; underneath a window, for example.
BTU
The amount of BTUs of your PTAC is important, as it determines how efficiently the unit will cool the room; it also impacts your energy bills. If you choose a unit that doesn't offer enough BTUs, it likely won't produce the cooling effects you're hoping for. If, however, the unit you select offers more BTUs than you need, you'll end up spending more on your utility bills.
To calculate the amount of BTUs you'll need, determine the square footage of the room and multiply that number by 30; for example, a 600 square-foot room would need an 18,000 BTU PTAC unit (600 x 30 = 1,800).
Voltage and Amperage
The voltage and amperage of PTAC units vary. Standard voltage options are 230/280V and 265/277V, while amperage options include 15, 20, or 30. It's important to select a PTAC model that is designed for your building's electrical system.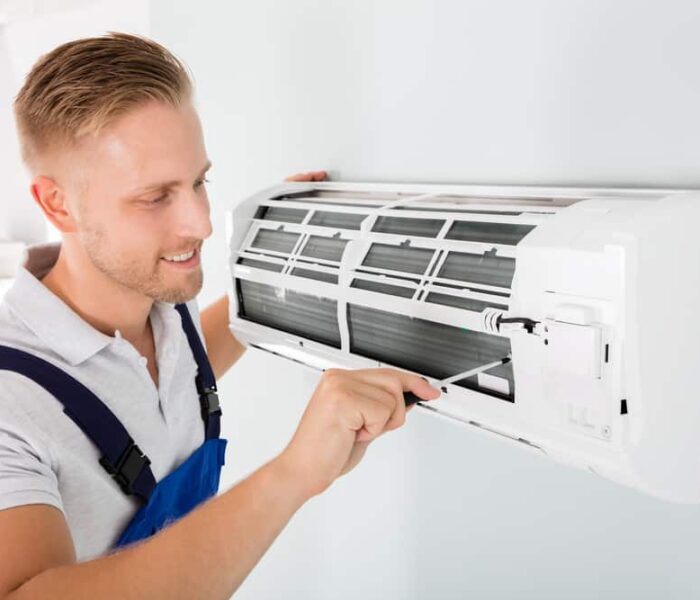 You should also consider the energy efficiency rating, as this rating will impact energy consumption, and thus your utility bills. If you're opting for a resistance heat model, take a look at the Energy Efficiency Rating (EER); for a PTAC heat pump unit, you'll need to check the Coefficient of Performance (COP) to determine energy efficiency. For both models, the higher the number, the more energy-efficient the unit.
Lion Aire Corp: The King of New York's PTAC Market
With the above-mentioned information, you'll have an easier time shopping for a PTAC unit for your New York property and choosing the right option for your specific needs. If you're looking for a reliable PTAC supplier, contact Lion Aire Corp! Our fully licensed and insured company has more than 50 years in the PTAC repair, maintenance and installation industry, we can assist you with all of your needs. From new units and installations to general maintenance and repairs, you can count on the team of experts at Lion Aire Corp to keep your New York property comfortable with our efficient, reliable, and affordable PTAC services.
To learn more or to schedule an appointment, please call 718-433-4360 at your earliest convenience. We look forward to working with you and maintaining your comfort.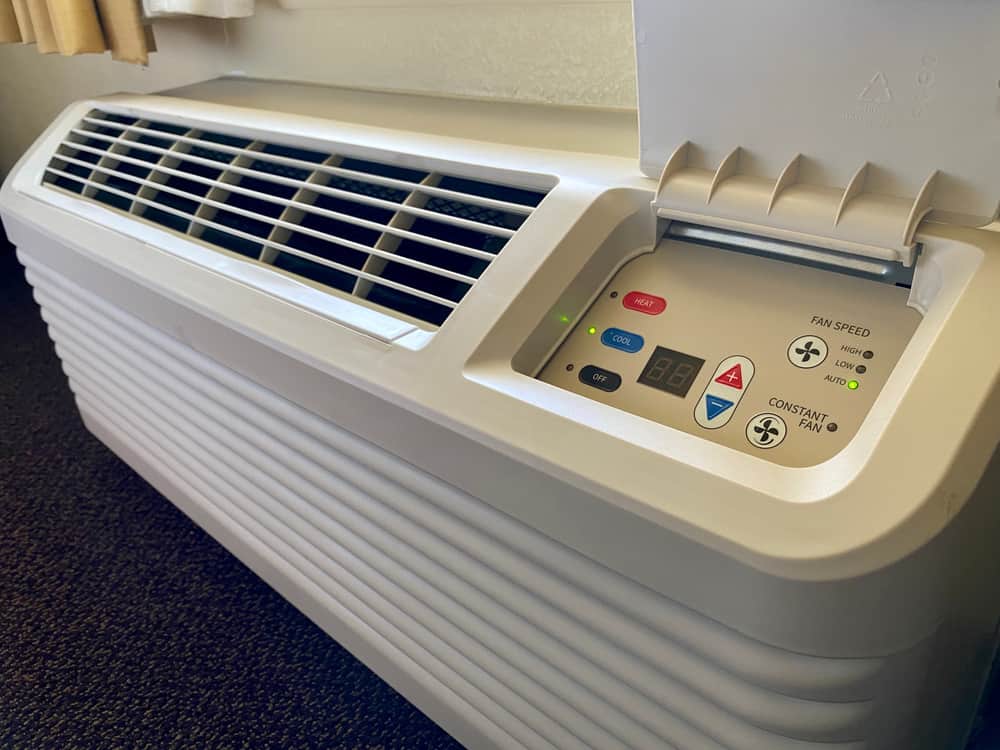 ---
Useful links for Soundview Bruckner, NY