The go to place for ptac repair
Ordered and installed 2 PTAC units. Excellent price, arrived on schedule, professional installation. Very clean.
I had a very good experience with purchasing and installing a new AC unit from Lion. Customer service David and his technicians were very polite and professional. David always returned my calls ASAP.
I don't think I've ever left a review like this before. Just wanted to say that I called
Lion Enterprises
and a man named David fixed my problem over the phone! For $0! I'm sure that's not the best way to make money, but it did show me that they value the result more than the money. I'm a life time customer now. Thanks David!
Signs You Need Professional PTAC Unit Repair Services in New York
Whether you're looking for a new PTAC for sale or you're having problems with your existing heating and cooling unit and you need PTAC repair near me, if you're located in the New York area, there's only one company to call: Lion Enterprises! The highly-trained technicians at our fully licensed and insured company have been keeping property owners throughout the area comfortable for more than 50 years. As a full-service heating and cooling contractor, we cover all aspects of thru-wall heating and air conditioning units, including PTAC repair and maintenance, as well as new PTAC installation. For fast, efficient, and affordable results that you can rely on, look no further than Lion Enterprises!
PTAC Unit Repair from Queens's Heating and Cooling King
Packaged Terminal Air Conditioners (PTACs) are an efficient, affordable, and easy way to heat and cool any property. They offer individual temperature control, making them the ideal choice for hotels, motels, hospitals, schools, office buildings, dormitories, and virtually any other type of space where independent heating and cooling are important. However, despite their durability and reliability, thru-wall heating and cooling units can sustain damage. Long-term use and constant exposure to the elements can cause heat pump failures, condenser malfunctions, and can even warp the wall sleeve that the unit is housed in (among other things).
When trouble strikes, you'll want to call in an expert repair specialist as soon as possible. But how can you tell when PTAC unit repair is necessary? Here's a look at some of the top signs that indicate you need to call a reputable New York heating, and cooling specialist.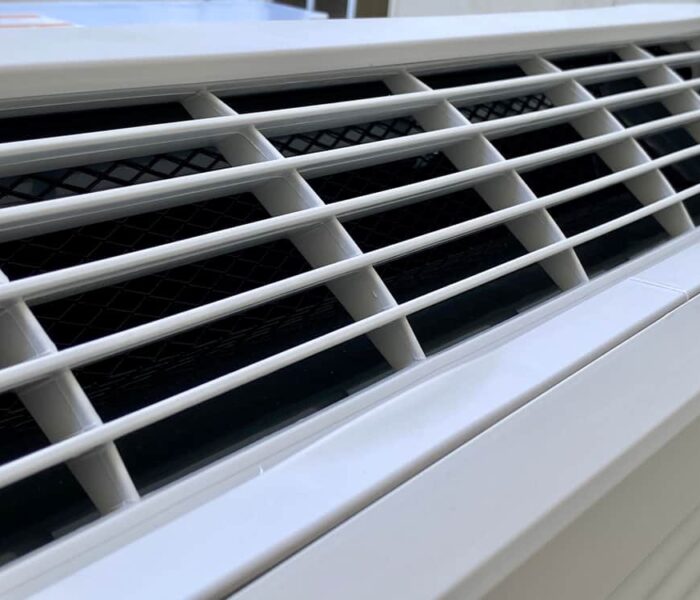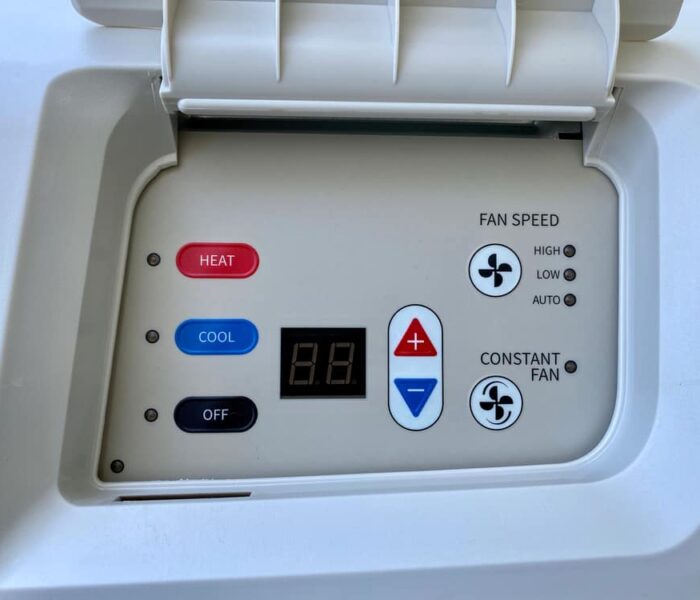 Even when they're operating properly, PTAC units do make some degree of noise, such as a gentle whir or hum. However, if your PTAC unit is making unusual sounds; sounds that you've never experienced before, chances are something is wrong.
Sounds to be on the lookout for include banging, knocking, buzzing, or whirring that is louder than usual. Any number of problems could be causing unusual noises, so it's best to have your system checked by a reputable and experienced professional.
Leaking Water
You can expect some level of condensation to drip from the exterior (the part of the unit that's positioned outside your property) PTAC unit, even when it is working properly; this is particularly true when the temperature and humidity levels are high. However, if a large amount of water is dripping from the unit, especially when the weather isn't damp, you may have an issue with the condenser. If the water is dripping from the interior of the unit (the part that's located on the inside of your building) or there's a lot of condensation buildup surrounding the face, you have a serious problem on your hands and need to call in an expert for an emergency repair as soon as possible. The longer the problem persists, the worse the damage will become; not only for your heating and cooling unit but for your property as well. If left unchecked, electrical problems can result or your property could sustain water damage.
Unreliable Temperature
PTAC units are reliable sources of heat and air conditioning; however, when components start to malfunction, their performance may start to falter. It may become more difficult for the unit to achieve the temperature it has been set to, for example. If the room remains uncomfortably hot or cold, despite adjusting the thermostat, something is amiss and needs to be addressed.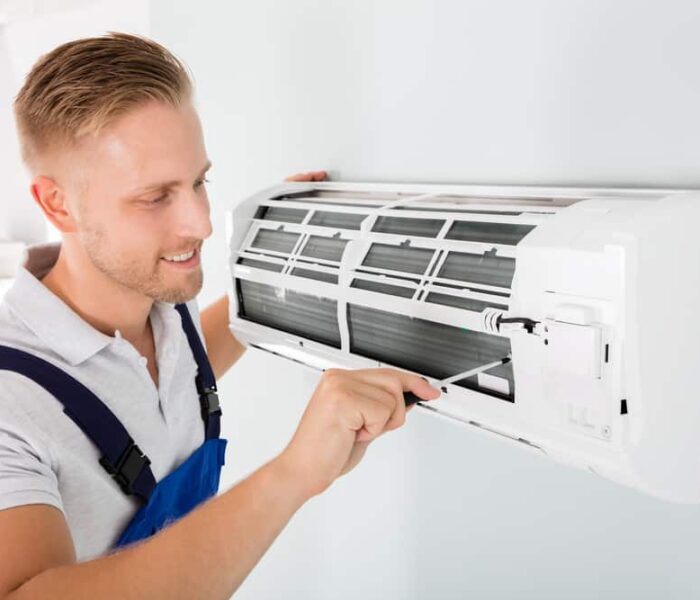 Of course, a PTAC unit is supposed to produce hot and cold air; however, if the system is generating hot air when you have the air conditioning on or if the temperature of the air blowing out of it is cold when the heat is supposed to be on, any number of underlying issues could be to blame; a faulty thermostat or a damaged heat pump, for example.
Higher Energy Bills
PTACs are famous for their efficiency, but when these units are malfunctioning, they have to work overtime to produce the desired effects. As a result, your PTAC will start using more energy, which will lead to higher than usual energy bills. If it seems like your utility bills are on the rise but you haven't made any changes to the way you use your PTAC unit, an issue with one of the components or the entire system could be to blame.
For Fast, Reliable, and Affordable PTAC Unit Repair in New York, Contact Lion Enterprises!
If you're experiencing any of the above-mentioned issues or you have noticed anything else that seems amiss, contact a reputable PTAC unit repair specialist as soon as possible. For the fastest, most affordable repair services in the New York area, contact Lion Enterprises! With more than 50 years of experience, a proven track record of excellence, rapid response (we're available 24/7/365), fair and affordable pricing, and a wide selection of products from the leading manufacturers in the heating and cooling industry, you can count on our technicians to restore your PTAC unit – and your comfort.
Whether you need your PTAC heat pump replaced, you require a new compressor, your sleeve is damaged and needs to be replaced, or you require any other repair service, with Lion Enterprises, you'll receive the very best PTAC unit repair. If you have any questions about the services we offer and would like to speak with a representative or you need to schedule an appointment, please call 718-433-4360 at your earliest convenience. At Lion Enterprises, your comfort is always our #1 priority.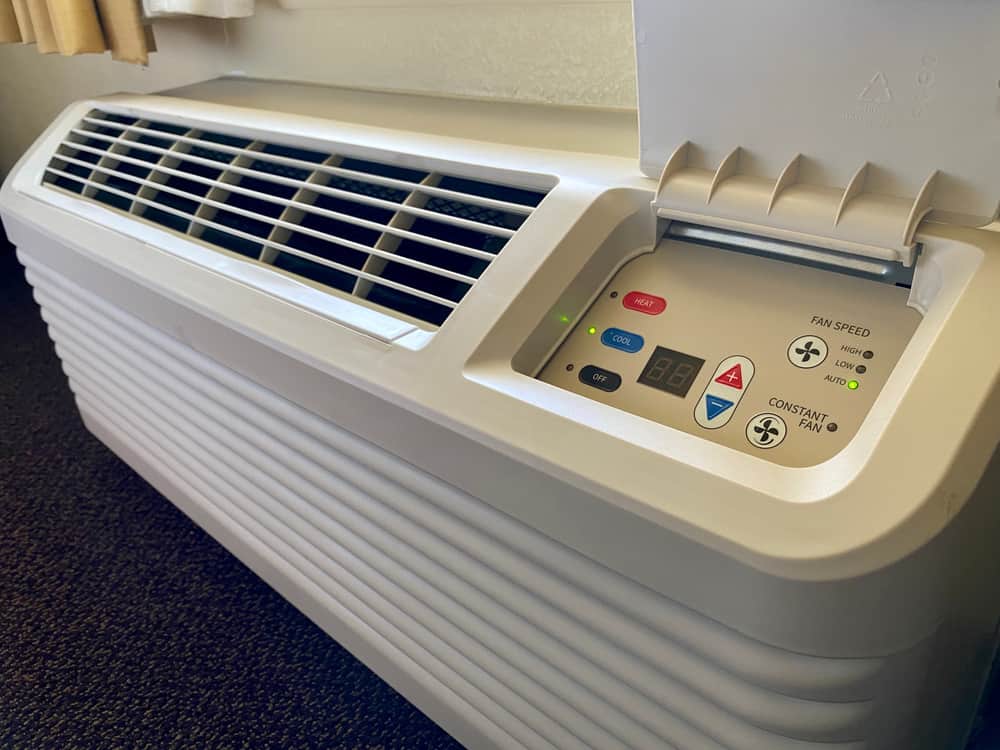 Ozone Park is a neighborhood in the southwestern section of the New York City borough of Queens, New York, United States. It is next to the Aqueduct Racetrack in South Ozone Park, a popular spot for Thoroughbred racing and home to the Resorts World Casino & Hotel. A diverse neighborhood known for its large Italian-American population, Ozone Park has become a more diverse community made up of Caribbean, Hispanic, and East/South Asian residents.
Useful links for Ozone Park, NY