The go to place for ptac repair
Ordered and installed 2 PTAC units. Excellent price, arrived on schedule, professional installation. Very clean.
I had a very good experience with purchasing and installing a new AC unit from Lion. Customer service David and his technicians were very polite and professional. David always returned my calls ASAP.
I don't think I've ever left a review like this before. Just wanted to say that I called
Lion Enterprises
and a man named David fixed my problem over the phone! For $0! I'm sure that's not the best way to make money, but it did show me that they value the result more than the money. I'm a life time customer now. Thanks David!
Looking for PTAC Repair Near Me? Contact the Company New York Property Owners Trust Most: Lion Enterprises!
If the Packaged Terminal Air Conditioner you use to heat and cool your New York property is on the fritz and you're looking for PTAC repair near me, you're in the right place! Lion Enterprises is a leading PTAC and thru-wall heating and air conditioning expert that has been servicing New York for more than 50 years. Our fully licensed and insured company is dedicated to keeping the apartments, condos, hotels, motels, hospitals, and various other businesses comfortable with our full range of superior-quality PTAC services. PTAC heat pumps, rotary compressors, condensation drains, slinger wheels, wall sleeves; we can service, repair, and replace all components of your heating and air conditioning unit. When it comes to PTAC repair in New York, no other company can compare to Lion Enterprises!
PTAC units are extremely efficient, reliable, affordable, and easy to use, so it's no wonder so many property owners throughout the area rely on these systems for their heating and cooling needs. However, like any other appliance, a thru-wall temperature control system can experience problems. Over time, regular wear and tear from constant use and exposure to the elements can cause components to breakdown. If you're experiencing problems with your system, you need to call in a professional that specializes in PTAC unit repair. If you're located in New York, contact Lion Enterprises!
About Lion Enterprises
Lion Enterprises is a subsidiary of Lion Enterprises, a leading PTAC installation, repair, and service contractor that has been servicing the New York area for more than 50 years. We are fully dedicated to maintaining the comfort of our customers and exceeding their expectations by providing superior services, fast results, affordable prices, premium-quality products, and exceptional customer service.
For your peace of mind, our company is fully licensed and insured and all of our technicians are extensively trained and have years of experience in the heating and cooling industry. Since problems with a PTAC unit can happen at any time of the day or night and repairs often can't wait, we offer rapid response repair and installation services. Our technicians are on-call 24 hours a day, 7 days a week, 365 days a year, and are always ready to come to the rescue. No matter the date or the time, when you're experiencing issues with your heating and cooling system, you can count on us to be there for you. We can have a team of experts to your location in no time and they'll get your existing system back up and running or replace it with a new one as soon as possible. When you choose us for your PTAC repair needs, you'll never have to worry about being left in the cold – or the heat!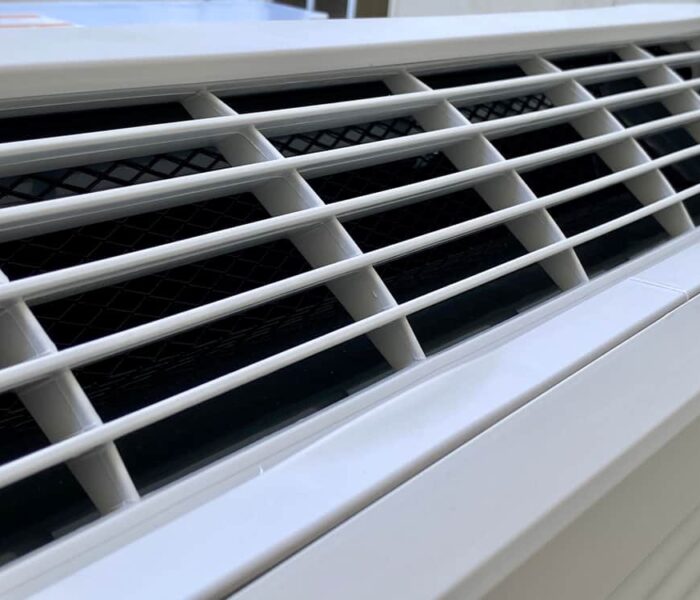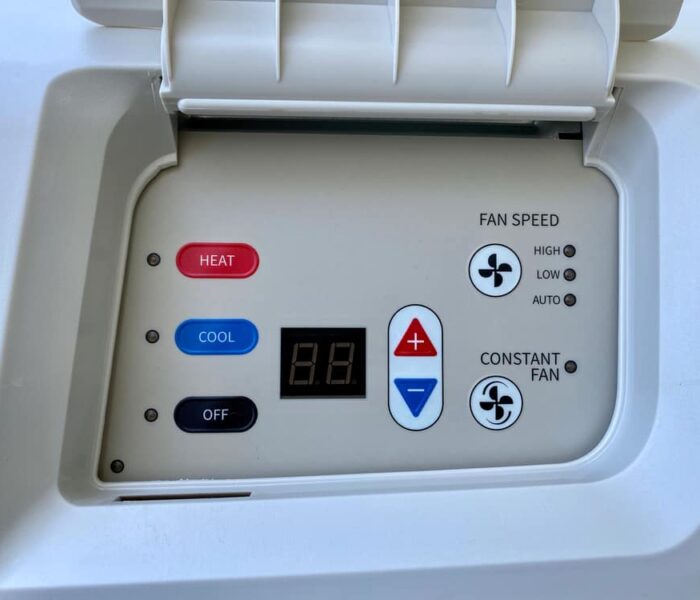 Why Choose Lion Enterprises as Your PTAC Contractor?
Why should you choose us for your PTAC repair, service, and installation needs? It's because of our commitment to excellence. We strive to meet the needs and exceed the expectations of each and every client we serve. In the more than five decades that we have been in business, we've developed a reputation of excellence and are considered a leading expert in the heating and cooling industry among New York property owners.
When you choose us for your PTAC installation, maintenance, and repair needs, you'll be able to take advantage of the following:
A team of fully trained, exceptionally skilled, and highly experienced technicians.
Rapid response time (our team is on-call 24/7/365).
Results that will meet and exceed the latest environmental standards.
A one-year guaranteed on all work, including installations, service, and repairs.
The highest quality products from the most trusted manufacturers in the industry.
The fairest and most affordable prices.
Customer care that's beyond compare.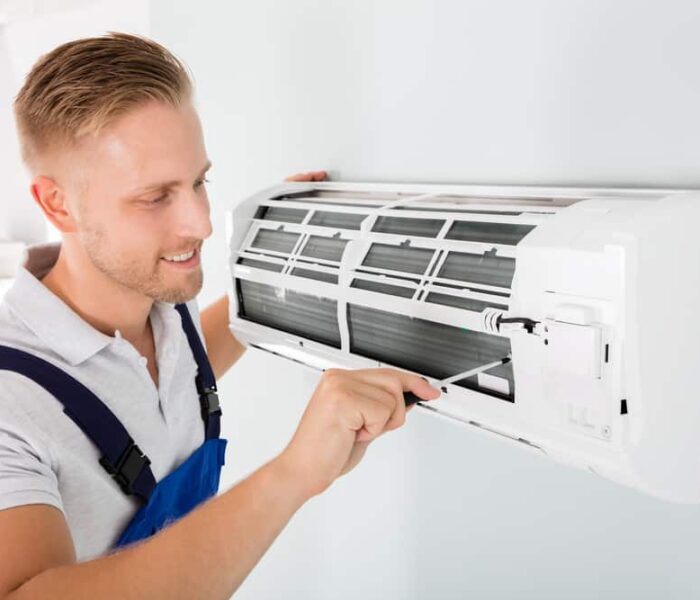 Experience the Lion Enterprises Difference!
With other PTAC repair companies in the New York area, you may have to wait for hours, days, or even weeks to see results. When it comes to heating and cooling, the longer you wait, the more you, your patients, clients, guests, employees, or whomever else your PTAC unit keeps comfortable, will have to suffer. Temperatures rise fast in the summer and plummet quickly in the winters, so you need to ensure that your heating and cooling system is up and running as quickly as possible.
With Lion Enterprises as your PTAC specialist, you can have confidence knowing that you'll receive the fastest results possible. As soon as you contact us, we'll deploy a team of uniformed experts to your location. They'll arrive in clearly marked trucks that will be equipped with all of the tools and equipment that will be needed to get the job done.
As soon as they arrive, our technicians will begin assessing the status of the PTAC unit you're experiencing trouble with. An accurate diagnosis will be made, you'll be notified about the necessary repairs, and with your approval, our technicians will get to work restoring the function of your unit.
Once the job is complete, we'll make sure that your PTAC unit is running properly before leaving. With our one-year guarantee, which covers all work, you'll have peace of mind knowing that if anything happens within a year from the date of your service, we'll make the required repairs.
With our commitment to delivering exceptional quality and dedication to offering outstanding results, with Lion Enterprises, you can have complete confidence in the service you'll receive when you choose us as your PTAC repair contractor.
For PTAC Service You Can Count On, Contact Lion Enterprises Today!
If you're located in New York and you're looking for a PTAC repair near me or PTAC for sale, contact Lion Enterprises, the area's leading heating and cooling specialist.
To learn more about our services or to schedule an appointment for a repair, general maintenance, or a new installation, call 718-433-4360 and one of our associates will be happy to assist you. At Lion Enterprises, your comfort and satisfaction is always our top priority!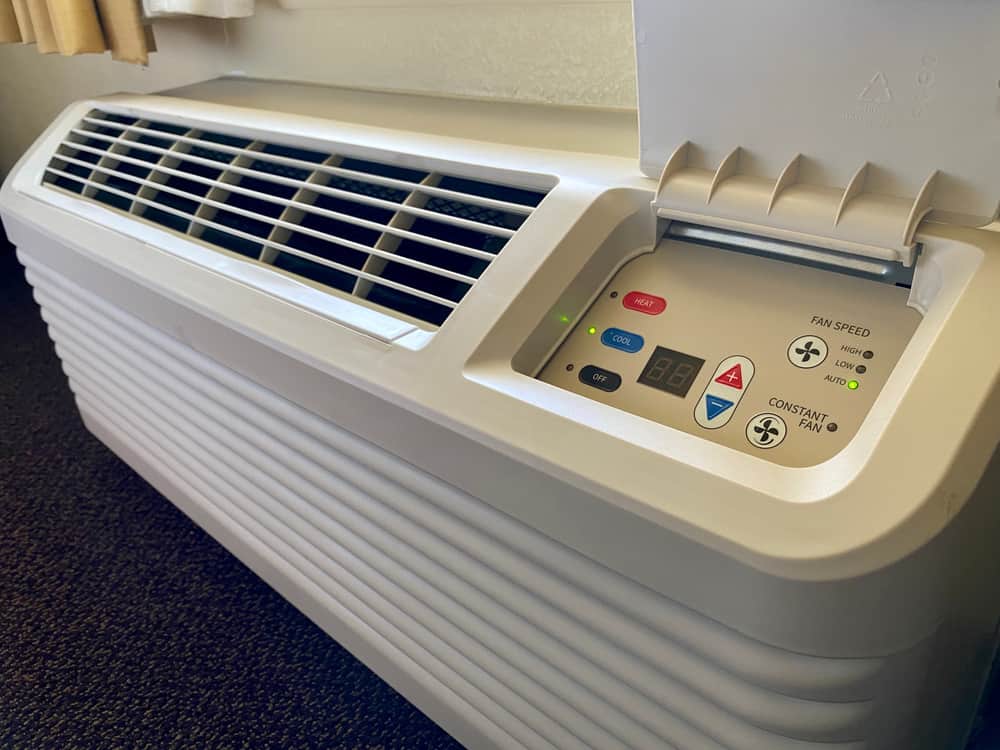 Bayside is a neighborhood in the New York City borough of Queens. It is bounded by Whitestone to the northwest, the Long Island Sound and Little Neck Bay to the northeast, Douglaston to the east, Bellerose to the south, and Fresh Meadows to the west. CNN Money ranked Bayside as one of the most expensive housing markets nationally when analyzing comparable detached homes throughout the United States. Despite its large housing stock of free-standing homes, it nationally ranks high to very high in population density.
Useful links for Oakland Gardens, NY