The go to place for ptac repair
Ordered and installed 2 PTAC units. Excellent price, arrived on schedule, professional installation. Very clean.
I had a very good experience with purchasing and installing a new AC unit from Lion. Customer service David and his technicians were very polite and professional. David always returned my calls ASAP.
I don't think I've ever left a review like this before. Just wanted to say that I called
Lion Enterprises
and a man named David fixed my problem over the phone! For $0! I'm sure that's not the best way to make money, but it did show me that they value the result more than the money. I'm a life time customer now. Thanks David!
Reasons to Consider PTAC Installation for Your New York Property
For more than 50 years, the business owners and residents of New York have been trusting Lion Enterprises for all of their heating and cooling needs. As a leading PTAC installation and repair specialist, we deliver fast, affordable, and reliable results that you can count on to keep your home or business comfortable all year long. Whether you're looking for PTAC repair near me for an existing unit or you're shopping for a new PTAC for sale, when you choose us at your heating and air conditioning contractor, you can rest easy knowing that you will be in the most capable hands.
One of the reasons people love the New York area is because we experience all four seasons. But with the beauty and excitement that the changing seasons brings comes fluctuating temperatures. The summers can be brutally hot and the winters can be bone-chillingly cold. Even in the spring and fall, the weather can vary greatly; one day the temperature can be brisk and the next, it can be unseasonably warm. To contend with these constant and unpredictable changes, a reliable heating and cooling system is an absolute must.
When most property owners think about heating and air conditioning, a standard PTAC system usually comes to mind. While PTAC can offer certain benefits, there are definite downsides. For example, in order to operate, an entire system of ducts needs to be installed, which can be extremely challenging and expensive, especially in already existing buildings. They also require a great deal of maintenance, can experience frequent breakdowns and can be quite costly to repair.
Fortunately, there's a better way to heat and cool your home or business. How? – With a PTAC unit from Lion Enterprises!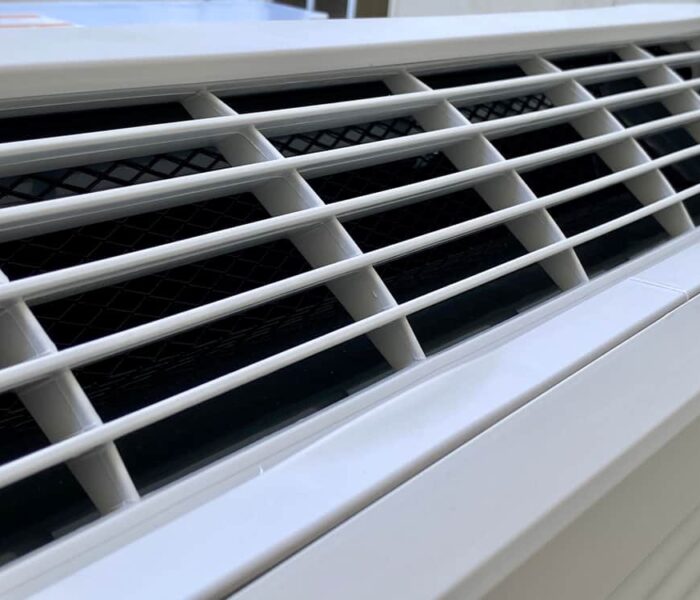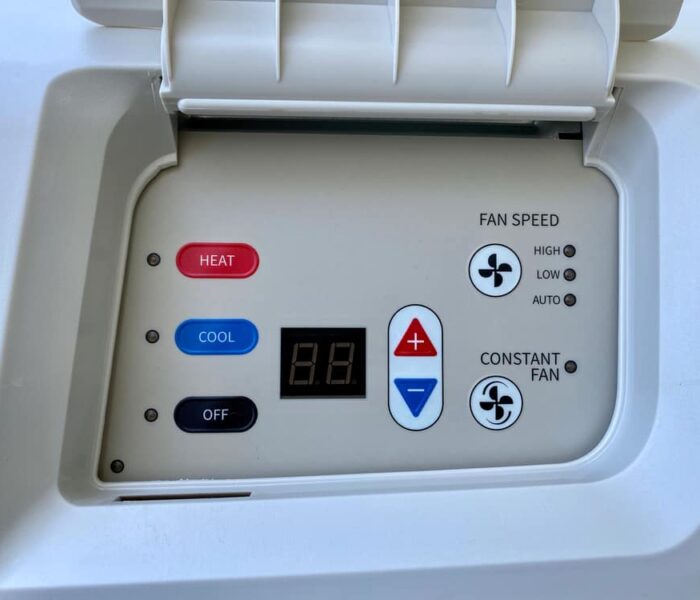 PTAC stands for Packaged Terminal Air Conditioner. It's a standalone, self-contained heating and cooling system that slips into an exterior wall, and thanks to a PTAC heat pump, the unit both heats and cools a space. They're often used in hotels, hospitals, dormitories, offices, nursing homes, and other spaces that require individual temperature control in separate rooms. In fact, if you've stayed in a hotel, motel, or hospital before, it's likely that a PTAC unit delivered the heated and air-conditioned air that kept you comfortable.
The Benefits of a PTAC Unit
Why should you consider PTAC installation? Here's a look at some of the primary advantages this type of heating and cooling system provides.
Individual Temperature Control
Without a doubt, one of the biggest benefits of a PTAC unit is that it offers individual temperature control. With a standard PTAC system, when you adjust the temperature on the thermostat, the temperature throughout the entire or the majority of the building will change (depending on where the ducts are located). If someone in one room wants the heat on while another person in a different room would prefer to have the air conditioner on, an PTAC system isn't exactly ideal. However, with PTAC units, individual temperature control is possible! Because the units only heat and cool the rooms they are located in, they are the ideal choice for settings where independent temperature regulation is important.
Efficiency
PTACs are much more efficient than PTAC systems. In fact, the latest models have extremely high energy efficiency ratings, which means you'll spend less on your utility bills, but you'll also reduce your carbon footprint. Plus, the units can be turned off when they aren't being used without affecting those rooms that are in use; that isn't possible with an PTAC system, which blows heated and cooled air, even when rooms are vacant.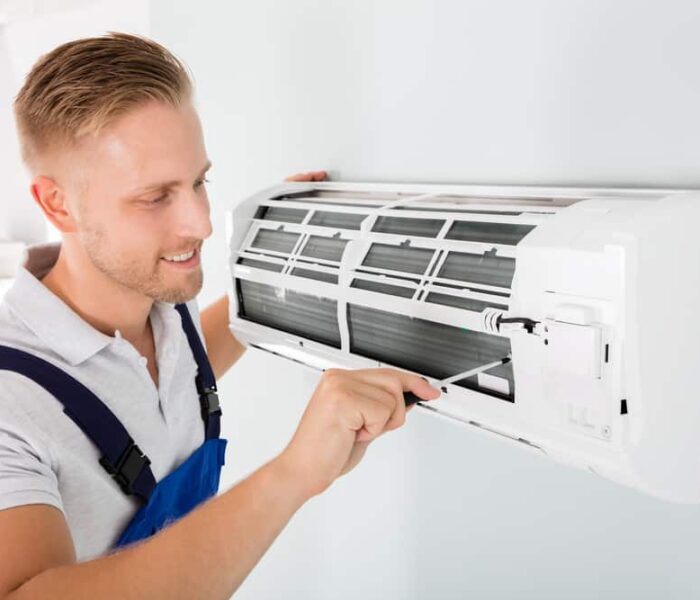 Easier to Maintain and Repair
Since they are individual units and the entire system can be accessed right through the wall that they're positioned in, a PTAC unit is a lot easier to maintain and repair than an PTAC system. When issues arise, a PTAC repair specialist can simply work on the individual unit, whereas with PTAC heating and cooling, the entire system needs to be inspected to pinpoint the source of the problem. This not only requires more time, but it also costs more money.
Easy Operation
PTAC units offer a range of features that allow for easy operation. While all units feature an individual thermostat, they can also be outfitted with remote controls that allow for super easy adjustments. PTACs can also feature electronic temperature limits, which help to prevent unnecessary and excessive use. Furthermore, smart controls enable flexible run times, which further allows for easier operation and even more energy savings.
Affordability
If you're looking for the most affordable heating and cooling system to install in your home or business, PTACs are much more economical than PTAC systems. That's because they don't rely on ducts, which require extensive construction and labor. Plus, a single PTAC unit costs thousands of dollars less than an entire PTAC system, and if anything goes wrong and you need a PTAC unit repair or you have to replace the entire unit, doing so will be a lot more economical than repairing or replacing an PTAC system.
Lion Enterprises: New York's PTAC Experts
Given all of the benefits that Packaged Terminal Air conditioners provide, it's easy to see why they're the preferred choice for heating and cooling among New York property owners. If you're interested in PTAC installation, contact Lion Enterprises, the most trusted heating and air conditioning contractor in the area. For more than 50 years, we've been keeping the residents and business owners comfortable with our high-quality, reliable, and affordable services.
At Lion Enterprises, we carry an extensive line of PTAC units from the best manufacturers in the industry. Our highly trained technicians will assist you with selecting the right option for your specific needs and will expertly install it, too. We also provide complete maintenance and repair services, so when you choose us, you can have confidence knowing that all of your heating and cooling needs will be met.
To learn more about PTACs or to schedule a consultation, please call 718-433-4360. We know how important your comfort is to you, which is why at Lion Enterprises, your comfort is always our top priority.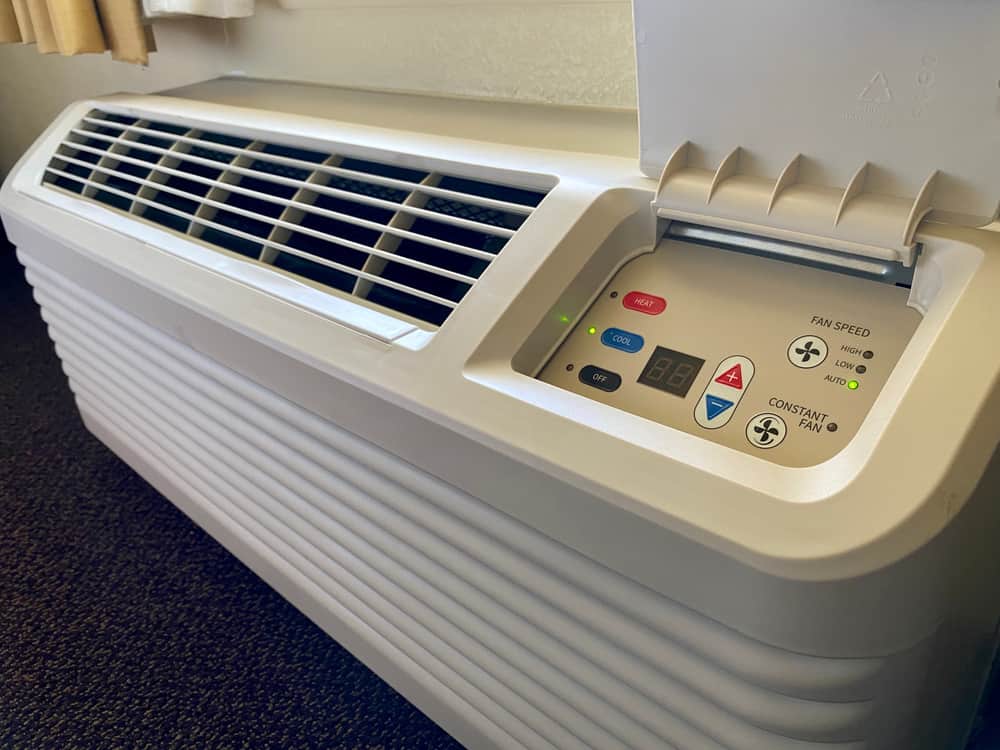 Morrisania is a residential neighborhood in the southwestern Bronx, New York City, New York. Its boundaries are the Cross-Bronx Expressway to the north, Crotona-Prospect Avenue to the east, East 161st Street to the south, and Webster Avenue to the west. Third Avenue is the primary thoroughfare through Morrisania. Its name derives from the Manor of Morrisania, once the entire South Bronx.
Useful links for Morrisiana, NY