The go to place for ptac repair
Ordered and installed 2 PTAC units. Excellent price, arrived on schedule, professional installation. Very clean.
I had a very good experience with purchasing and installing a new AC unit from Lion. Customer service David and his technicians were very polite and professional. David always returned my calls ASAP.
I don't think I've ever left a review like this before. Just wanted to say that I called
Lion Enterprises
and a man named David fixed my problem over the phone! For $0! I'm sure that's not the best way to make money, but it did show me that they value the result more than the money. I'm a life time customer now. Thanks David!
For Fast, Reliable PTAC Repair in Brooklyn, NY, Contact Lion Enterprises!
If you're looking for Packaged Terminal Air Conditioner (PTAC) installation, maintenance, and repair in Brooklyn, NY, you've come to the right place! Offering more than 50 years of experience, a proven track record of success, fast results, and competitive pricing, Lion Enterprises is regarded as the "King of New York's PTAC Market". Whether you're looking for PTAC unit repair services, new PTAC for sale, or PTAC installation, you can count on the professionals at Lion Enterprises to handle all of your heating and cooling needs to keep your Brooklyn, NY property comfortable.
Packaged Terminal Air Conditioners (PTACs) are among the most common heating and cooling systems used in Brooklyn, NY. Given their ease of use, extreme efficiency, and affordability, it's no wonder why so many commercial and residential property owners throughout the area relies on packaged terminal heating and cooling. But regardless of all the benefits they offer and no matter how high-quality the units may be, like any other type of appliance, PTAC units do experience wear and tear and require repair.
Whether your PTAC unit is leaking, you're experiencing issues with temperature control, it's making strange noises, or you're experiencing any other problem, you need to contact a PTAC repair specialist. If you're located in Brooklyn, NY, and you're looking for PTAC repair near me, look no further than Lion Enterprises!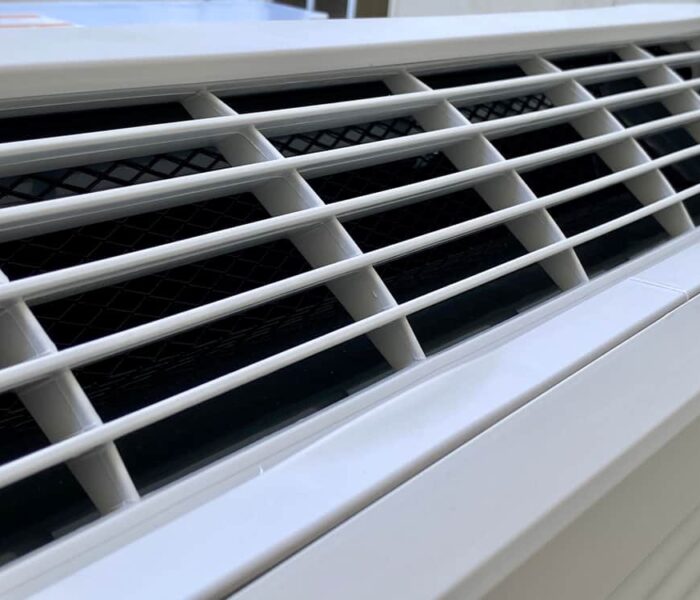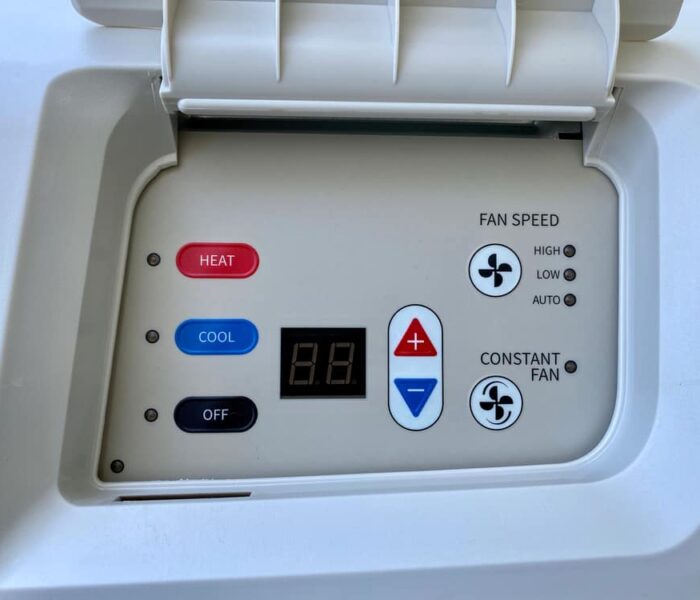 The New York PTAC Repair Specialists
For more than 50 years, Lion Enterprises has been the PTAC contractor of choice for property owners throughout the New York area. Our highly trained technicians are leading experts in PTAC repair. We provide comprehensive diagnostic and repair services for thru-wall heating and air conditioning units and are always on-call and ready to handle all of your heating and cooling system needs. PTAC heat pump replacement, new condensers, fan, and motor repair; you can count on our team to address all of your PTAC repair needs and get your system back up and running so you, your tenants, clients, patients, guests, employees, family, or anyone else who uses your property can enjoy safe and reliable temperature control.
As soon as our technicians arrive at your location, they'll begin addressing your thru-the-wall heating and cooling unit. Our highly qualified experts will perform a complete assessment of the PTAC unit to accurately diagnose the problem. Once the issue has been determined, they'll begin making the necessary repairs and will have your system back up and running in no time.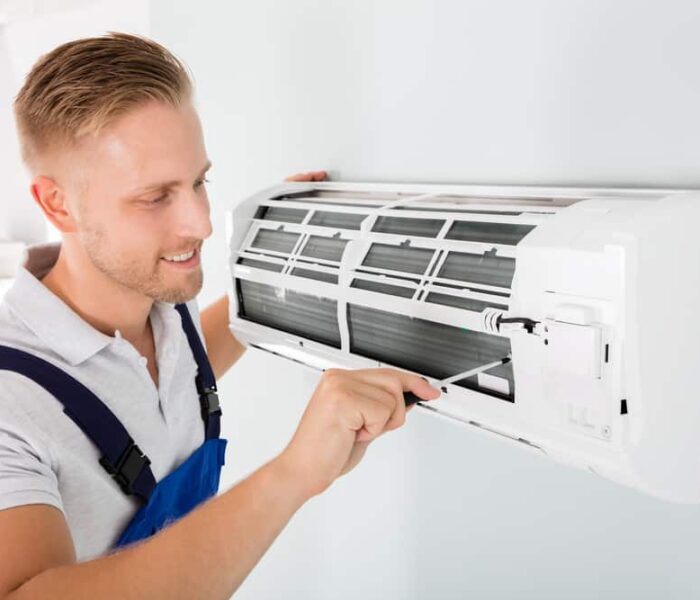 Committed to Exceeding Your Expectations
At Lion Enterprises, we strive to do more than just meet your needs; we're committed to exceeding your expectations. Our goal is to provide each and every client we serve with the fastest, most reliable, and most affordable PTAC repair services in New York.
We know that heating and cooling system problems can happen at any time of the day or night. That's why we offer rapid response repair services. Our technicians are on-call 24 hours a day, 7 days a week, 365 days a year, so whether you're experiencing issues in the early morning hours, late on a weekend night, or even on a holiday, give us a call and we'll promptly send one of our highly skilled professionals to your New York property.
A member of our crew will arrive at your business or home with all of the necessary tools and supplies to get the job done as quickly as possible. After thoroughly assessing your PTAC unit and diagnosing the problem, a technician will determine what repairs your system needs and will consult with you before making them. With your approval, the required repairs will be made to restore the function of your system and ensure it's running properly.
If your system needs to be replaced, the team at Lion Enterprises can handle that for you, too. We carry a large selection of the highest quality PTAC units from the most trusted manufacturers in the industry and can retrofit wall sleeve of virtually any size. Of course, if you need a new wall sleeve, we can replace your existing one, as well.
All work provided by the team at Lion Enterprises meets and exceeds environmental standards and is fully backed by a one year guarantee. When you choose our fully licensed and insured company for your PTAC repair needs, you can have confidence knowing that you'll receive the highest quality, most reliable, fastest, and most affordable results possible.
When It Comes to PTAC Repair in New York, Nobody Can Compare to Lion Enterprises!
If a PTAC unit in your New York property isn't functioning properly, get in touch with the most trusted repair technicians in the area. You can count on our team of knowledgeable experts to promptly respond to all of your heating and cooling issues.
At Lion Enterprises, your comfort and satisfaction is always our top priority. If you'd like to learn more about our services or you need to schedule an appointment for general or emergency repair, give us a call at 718-433-4360 today! We'll gladly answer all of your questions and schedule an appointment at a time that's most convenient for you.
Borough Park is a neighborhood in the southwestern part of the borough of Brooklyn, in New York City. The neighborhood is bordered by Bensonhurst to the south, Dyker Heights to the southwest, Sunset Park to the west, Kensington and Green-Wood Cemetery to the northeast, Flatbush to the east, and Midwood to the southeast.
Useful links for Borough Park, NY