Habitat Thermostat Service & Installation
THE BEST SMART THERMOSTAT IN THE MARKET
You made your apartment your home, we'll make your home your Habitat.
Habitat Smart Thermostat is ready to be installed in your home today!  With wireless installation we can install in minutes.  The thermostat features water detection that will save you time and money should your equipment ever leak.  With stylish features, Habitat can be installed anywhere.  Looking to control your climate from anywhere? Upgrade your stats to WIFI and receive alerts in real-time while controlling your temperature from anywhere.
Lion Enterprises is a certified Habitat Installer.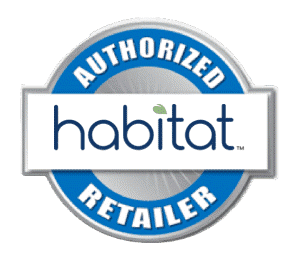 CLICK HERE TO GET YOUR HABITAT